CAKE SMASH PHOTO SESSION
Booking a first birthday photo session
Cake smash photography session is a great way to celebrate your baby's first birthday with super messy fun filled photo shoot.
Your little one has changed and learned more in their first year than they will at any other time in their lives. Their personality is just coming out, taking their first steps and their cheeky little face is just getting irresistible. So it is time to capture these moments before they've gone.
Please have a look at our First Year Package in the newborn section for more information and discounts.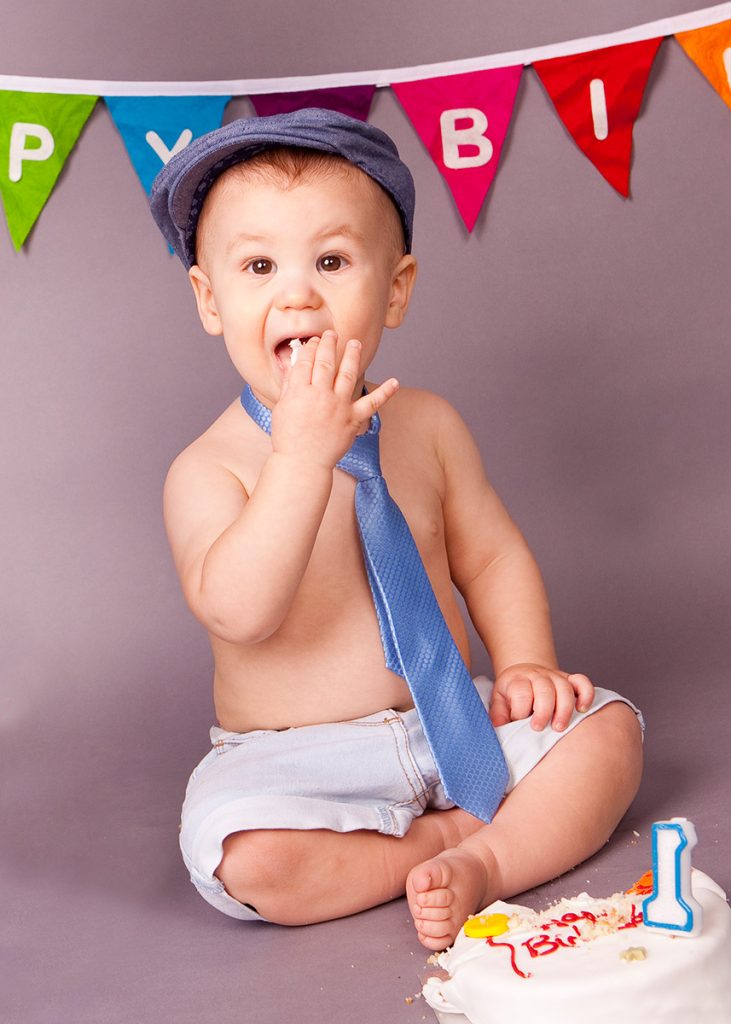 What happens at the cake smash session?
I start the session with few photos with all decoration up and with the letters ONE before we bring the cake. After that your little one can start exploring the cake with their fingers or a wooden spoon making as much or as little mass as they wish. Your little one and even us are covered with cake and icing so how about a bath? This is when your baby is going to have a nice warm bubbly bath to clean up and this also creates a fantastic opportunity for wonderful photographs. I end up the session with some family photos! This is a great opportunity to update your family images. Mum, dad and siblings are all welcome to join in so we can create some stunning family photographs. The whole session last up to an hour.
Tip for parents
I provide the props, outfits and backdrops but I ask you to bring the cake. This cake can have different colour of icing but try to avoid chocolate cakes as this doesn't look the best on the final images. For those of you who are worried about any allergies that your baby may have I create a melon cake which is decorated with lots of other fruits.
You are also welcome to bring any outfits for your little one as you would like. I cater for the balloons, bunting, or a special theme can be arranged too.