Interested in an autumn photo session in or around Hertford?
The changing seasons mean that now's a great time to book an autumn photoshoot in Hertford with me.
Autumn is my favourite time of year because the trees that were once green explode into beautiful hues of gold, red, and orange. The colours are especially breath taking in nearby forests.
All these colours create a stunning backdrop for outdoor portraits, and they look stunning whether photographed in the morning or at dusk. A photographer's dream!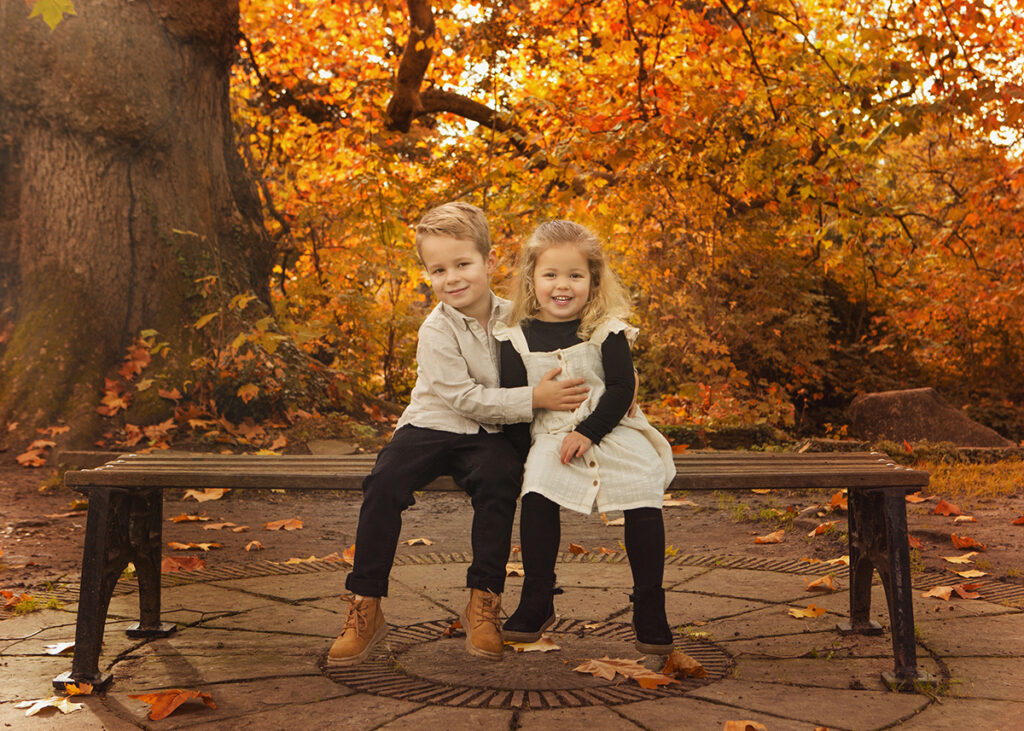 Autumn family photoshoot location in and around Hertford
Every year, I scout out new locations to take my clients for outdoor portraits among those beautiful colours, and this year will be no different. I always manage to discover some wonderful new places, literally bursting with colour!
An example from last year would be this little forest behind Ware Priory where I photographed this wonderful family.
It was a beautiful location for my autumn family photoshoots that year, and I often returned with other clients.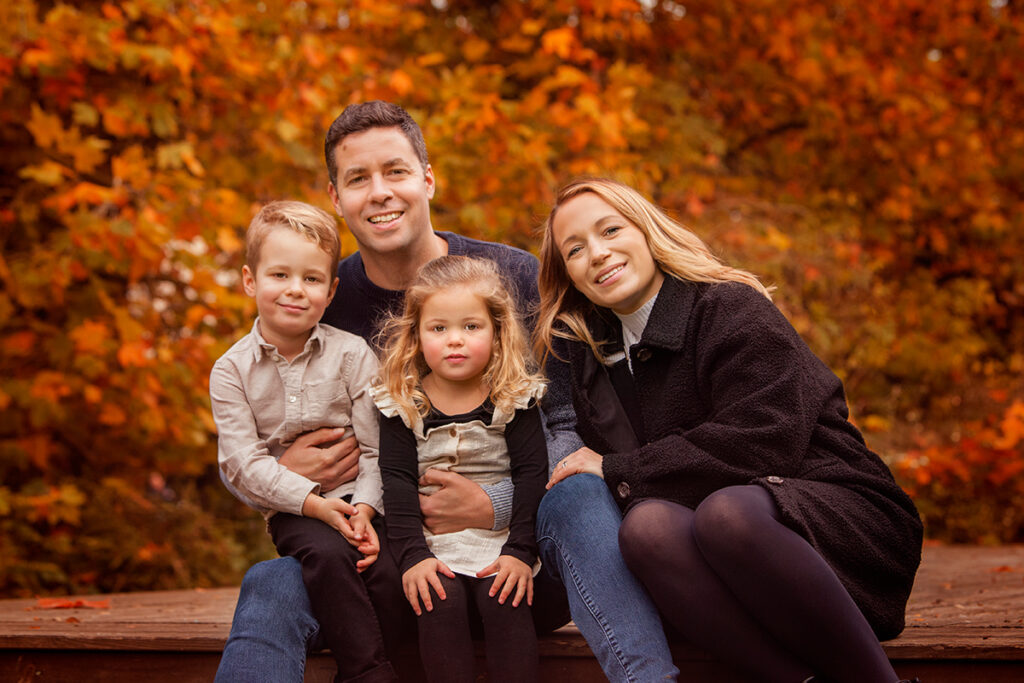 Why book an autumn photoshoot?
There are so many reasons to book an autumn family photoshoot with me this year – whether you choose an autumn family photoshoot or an outdoor maternity photoshoot.
For one thing, it's always nice to get outdoors, particularly before the weather turns very cold and the days get even shorter.
Another reason is that you can enjoy the beauty of those colourful leaves while also having some fun as a family. If it's a maternity photoshoot that you're interested in, you can enjoy some peace and tranquillity in beautiful surroundings before your baby arrives.
Plus, you'll be able to update your photo albums portraits or get some beautiful new artwork onto your walls at home or even get them in time ready for Christmas as unique presents.
Since time passes quickly and children grow and change so fast, even if you had a family shoot a few years ago, wouldn't be nice to get some updated portraits now the kids have grown?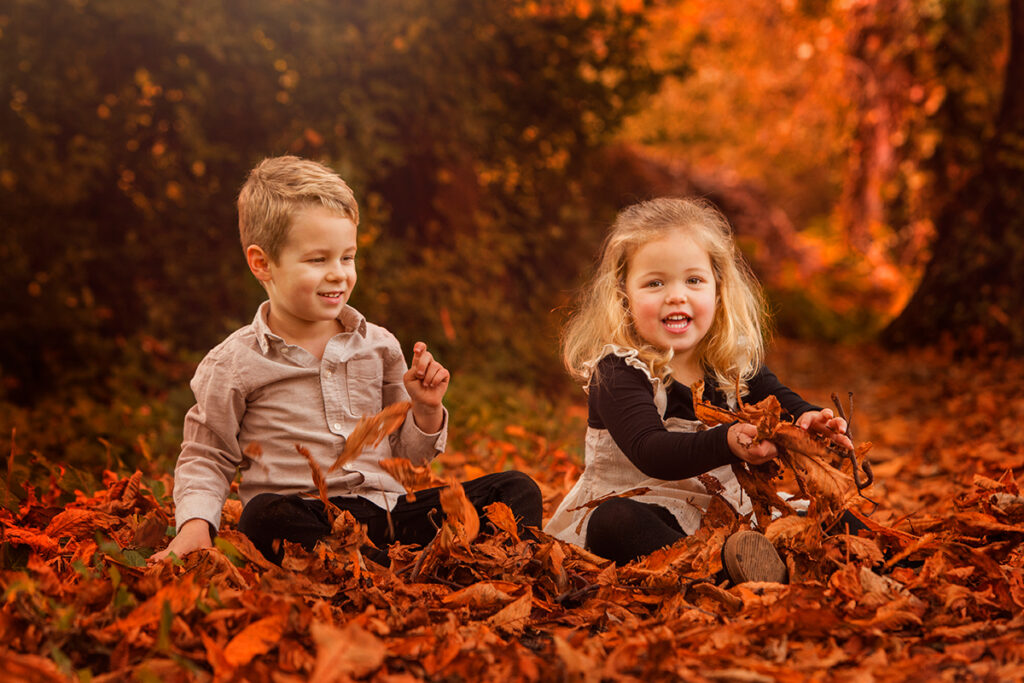 What happens during an autumn photo session?
All my autumn family sessions are held at locations in or around Hertford I'll make a recommendation nearer the time.
It's suitable for up to 5 people and lasts around 1 hour.
I'll take care of everything. As well as sourcing the location, I'll guide you on how to interact and pose for the camera on the day.
I'll encourage you to relax and simply enjoy the time together and, while you do, I'll capture a variety of individual and group photos.
I will also help by giving some ideas and recommendations on what to wear to your autumn photo session.
I do have some cute outfits for little girls and boys and accessories that I can bring along too if you wish.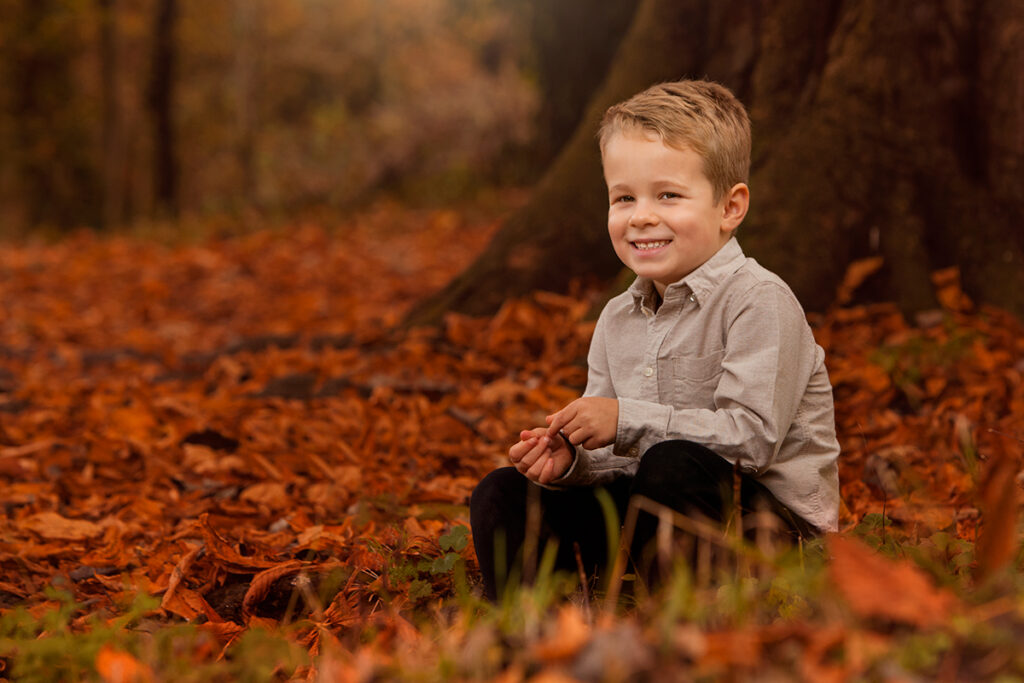 Book your autumn photoshoot in Hertford today
Both outdoor family portrait sessions and outdoor pregnancy sessions are available this autumn, but slots are limited.
The colourful leaves don't stay at their best for long, so if you'd like a spring family photoshoot or an outdoor maternity session, please don't delay in booking! Normally we only have a couple of weeks at the end of October for these sessions!
Take a look around the website for details of my prices and packages, then contact me to book.
I'd love to capture portraits of you and your family this year. I guarantee you won't regret taking some time to be photographed together among those colourful leaves – they really are beautiful!