What is Fine Art?
People frequently ask me what exactly fine art photography is. Before I go into details I explain to these people that using the camera only to document what exactly appears in front of the photographer usually falls in the category of photo-journalism. Fine art photography, however, is first and foremost about the artist. Meaning, it is capturing not what the camera see but what the photographer is seeing.
Did you know that my favourite motto is from Jonathan Swift:
"Vison is the art of seeing what is invisible for others."
This basically summarise what I as a photographer/artist is aiming to create with my fine art images. Therefore using the camera is only a tool to create a work of art similarly to a paintbrush for a painter.
Fine art photograph must go beyond the literal representation of a subject in order to express the feelings and vision of the photographer.
What makes the special fine art feel?
A thorough preparation prevents all my fine art portrait sessions. This is when I and my clients discuss colour scheme, clothes, dresses, props, make up, hair and much more, which all together will determine the mood of the photographs and therefore my vision.
One of the key elements of Fine Art is the dramatic lighting. In order to achieve this I only use one main light with the occasional fill light as a reflector.
Once the images have been created and the best ones are selected hours and hours of retouching work commences. This painting-likeness means more intense than average Photoshop work to create strong light and dark contracts and lots of dark tones.
You also probably noticed that on the majority of the Fine Art images the model do not smile. The reason behind this lies on those famous paintings when the model was sitting in front of the painter for hours and would not be able to smile for that long. Instead, capturing those deep looks can be shown though the eyes of the person.
Have a look at the photo which shows one of my favourite images of my daughter before and after editing.
Slide
Before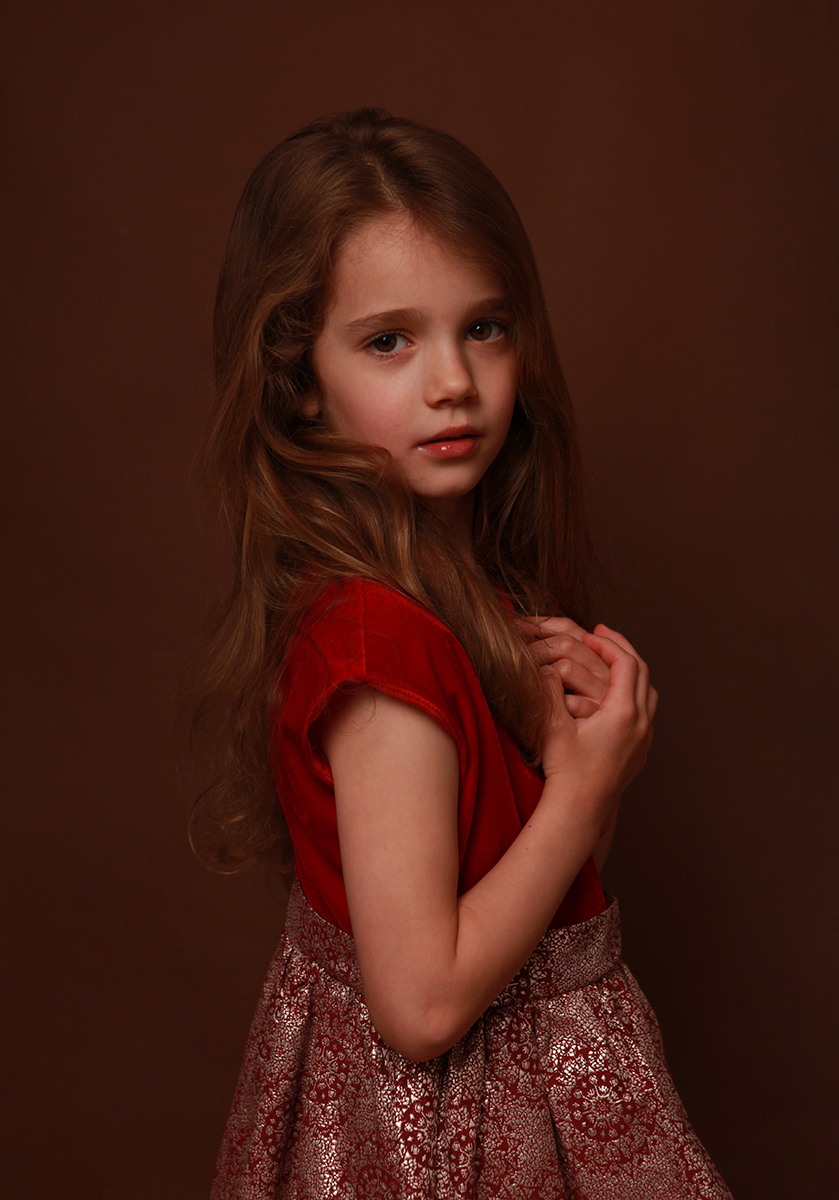 After